Vehicle Servicing Whangarei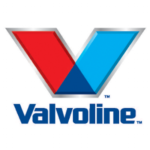 Affordable Car Service Whangarei
We recommend & use Valvoline and Ryco

Basic Petrol Service
from $140*
---
Replace oil, filter & sump plug washer (up to 5 litres of standard oil & standard spin on filter)
Visual check of brake, power steering, transmission & coolant fluids, check belts & air filter
Tyre pressure check
Top up coolant & washer fluid
Written report
Premium Petrol Service
from $190*
---
Replace oil, filter & sump plug washer (up to 5 litres of standard oil & standard spin on filter)
Top up any low fluids
Tyre condition & pressure check
Windscreen washer additive
Brake inspection & adjustment
75 point brake, steering, suspension & under body safety check
Full written report
Basic Diesel Service 
from $185*
---
Replace oil, filter & sump plug washer (up to 7 litres of standard oil & standard spin on filter)
Visual check of brake, power steering, transmission & coolant fluids, check belts & air filter
Tyre pressure check
Top up coolant & washer fluid
Written report
Premium Diesel Service
from $240*
---
Replace oil, oil filter & sump plug washer (up to 7 litres  of standard oil & standard spin on filter)
Top up any low fluids
Tyre condition & pressure check
Windscreen washer additive
Brake inspection & adjustment
75 point brake, steering, suspension & under body safety check
Full written report
Premium Service & Tune
from $300*
---
Replace oil, oil filter & sump plug washer (up to 5 litres of standard oil & standard spin on filter)
Replace spark plugs (Standard x4)
Check & adjust timing (Where applicable)
Compression test
Top up any low fluids
Tyre condition & pressure check
Windscreen washer additive
Brake inspection & adjustment
96 point brake, steering, suspension & under body safety check
Full written report
---
Vehicle Diagnosis Scan

Brake Disc & Drum Machining

Pre-Purchase Inspections

Automatic Transmission Fluid Flush

Injector Cleaning 

Headlight Restoration

Plus many more...
Prices include GST. * Cartridge/premium filters, & synthetic oil & 4WD are additional cost. Please contact us for an estimate for your vehicle.
No matter what make or model your vehicle is, we have the equipment and the expertise to offer high-standard automotive maintenance, diagnostics, repair and car service for all vehicles.
Get your car serviced by a trusted Whangarei mechanic. 
To make a booking or to organise a free no obligation quote contact Byron today.